Music royalties and how to get more
Music royalties are compensatory payments received by rights holders (songwriters, composers and recording artists) in exchange for the licensed use of their music. These royalties are paid out by institutions that use the music (streaming platforms, TV shows, Radio and beyond), and collected on behalf of rights holders by intermediary bodies (Distribution companies and music publishers).
Although there are many types of music royalties our focus today will be on streaming royalties.
What are Streaming Royalties?
Digital streaming platforms like Apple Music, Spotify and co. pays recording artists small amounts of money per stream for a sound recording. They pay artists based on the number of times a sound recording is played after taking a small fee for hosting it on the platform.
Artists do not deal with streaming platforms directly. Instead, they deal with distributors (i.e BoomKit) who then take care of getting the music on these platforms. In most cases, a record label or music publisher will take a fixed percentage of a musician's royalties on top of the income taken from the music streaming service. 
With BoomKit as your music distributor, we'll not only make sure your music gets to every big music platform and digital store, but we'll ALSO make sure you receive 100% of all the streaming royalties you're owed. You can even access streaming insights and analytics directly on the App, to find out exactly which platforms the majority of your streaming revenue is coming from.
Download the App now and Start distributing your music for FREE!
Most music streaming services like Apple Music, Spotify, Deezer, Tidal and Amazon don't have a fixed "pay-per-stream" rate when it comes to paying out music royalties to artists, It usually varies from country-country. The following factors are put into consideration by the streaming platforms when it comes to determining your royalty payment;
The listener's country and location
Whether the listener has a paid subscription or free account
The specific artist's royalty rate
The relative pricing & currency in different regions
How do artists receive their royalties?
One of the biggest mysteries and struggles of the music industry is how to receive music royalties in Africa and other emerging countries. But there is no need to panic BoomKit is already addressing this issue.
Unlike popular American distribution companies like Tunecore and CD baby that require Paypal (which is unavailable in most African and emerging countries) before they can process artist's earnings, Boomkit pays 100% of artists streaming royalties into the artist's local bank account in their local currencies and also via cryptocurrency (first of it's kind in the industry).  Artists can withdraw their earnings anytime they want and can also split their earnings with contributors like producers, mixers and featured artists at no extra cost.
Can an Artist make a tangible income from Streaming royalties?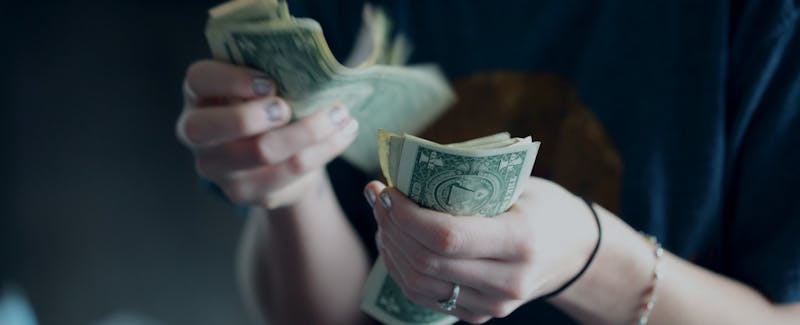 Over the years, artists have complained about the low rate of music royalties. The artists' demands are threaded with anger and anxiety over the degradation of creative labour. But the musicians face long odds. Despite solidarity among many independent artists, the biggest stars have largely been silent on the issue. 
The earnings per stream on all platforms differ but the point of artists remains the same, "It's too low". Below is an estimate of streaming platforms and their Royalty rates.
(Kindly note that the figures above are estimates as it is nearly impossible to accurately calculate exactly how much you'll make from a certain number of streams.)
After these earnings are made, and all other bodies with rights to the song are paid, the artist is left with close to nothing. In a Music summit held in the UK (2020), Tony Harlow, chief executive of Warner Music UK, said an artist could receive £1,000 (₦610,000) from one million streams on Spotify. The question is, how many artists can make hundreds of millions of streams that will generate enough royalties to sustain the artist?
Countless Indie/signed artists, despite their huge numbers of streams, are barely surviving. Despite generating billions of pounds in profit each year for global music groups, most artists are starving and are in a position where they cannot pay rent. (especially when the show money is off)
Written by Daniel Scott Eleh and Abiola Hamzat
Social media: @_daniellscott